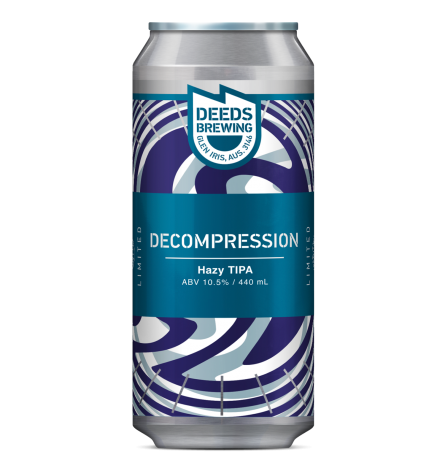 Deeds Decompression Hazy TIPA
India Pale Ale from Deeds Brewing — 10.5% ABV
1. reduction in air pressure.
2. a gradual reduction of the force on a diver who has been experiencing high pressure while deep underwater.
3. the expansion of data to its original size to be read by a computer.
4. cracking this Hazy Triple IPA laced with generous amounts of American and New Zealand hops, built on a backbone of oat. Then enjoying it with friends after what feels like an infinite time in lockdown.
Cheers Australia, you deserve it!
Available in 440ml can
$16.99
Click & collect
3 easy steps
Select your products and add them to your cart
Choose the 'Pick-up in store' option at checkout
Await a message from us to let you know when your order is ready