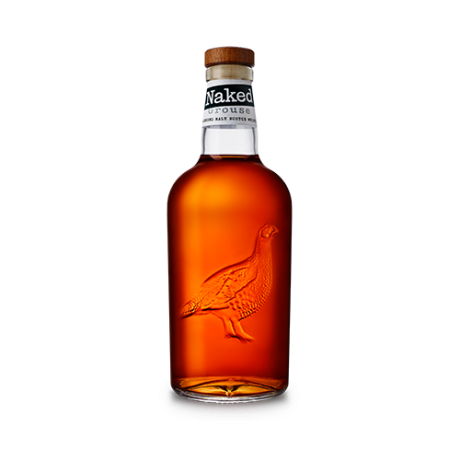 The Naked Grouse Blended Malt Whisky
Naked Grouse is a contemporary premium blended malt whisky that celebrates freedom. Extra-matured in 'Naked' first-fill sherry casks to liberate a rich, fruity flavour, full of possibility. It is a unique blend of the world's finest single malts, selected for quality and flavour and meticulously blended. Matured in Naked' first-fill Oloroso sherry casks, to liberate a rich fruity flavour. The simple, Naked packaging liberates the whisky, letting the quality shine through.
Naked Grouse is a sweet and fruity liquid, with a hint of spice in it too, with a lot of this flavour being delivered from the 1st fill sherry casks used for the finishing period. A higher proportion of American oak is used at this stage, which delivers the sweet, vanilla, buttery, fruit flavours, with a smaller proportion of European casks being used to bring in the dried fruit and spice character.
Available in 700ml bottle
$54.99
Click & collect
3 easy steps
Select your products and add them to your cart
Choose the 'Pick-up in store' option at checkout
Await a message from us to let you know when your order is ready